Although most of the nation's property prices have taken a dip, some are still bucking the trend and booming!
Realestate.com.au released a list of the national top 10 biggest movers in suburb ranking by median house price, which features a number of newly developed suburbs in Western Sydney (no WA suburbs make the cut unfortunately):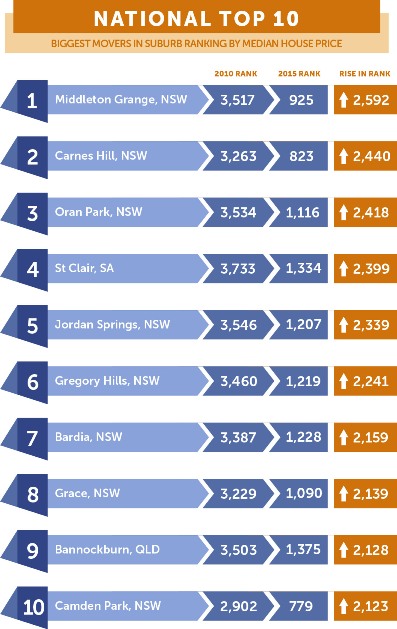 Source: realestate.com.au
So where does your suburb rank?
Click here and enter your suburb and state into the interactive dashboard to find out how your suburb ranks based on median house prices. A rank of one indicates the suburb has the highest median house price within that state.
For the latest property market news visit the blog section of the Naked Edge Real Estate website.