First impressions go a long way to getting top dollar for your property. It is important that your property looks its best from the moment that it goes on the market. Here is our guide to preparing your home for sale.
"Kerb appeal" is an American term that you may have heard on the latest episode of Million Dollar Listing, but it accurately describes what plays a major role in the first impression potential buyers will have for your home. Potential buyers may drive by your property before contacting the agent, or the signboard may be the first time they notice the property so make sure the front of the property is looking its best
Some of the main things to consider are:
Colour has a huge impact on emotion therefore where possible, bring a bit of life to the yard with some potted colour. Remembering that the pot plants go with you when you move, this is an easy way to add a welcoming feel to the property.
If you have a verandah or deck at the front of the property, consider 'setting the scene'. A small table and chairs and a nice welcome mat will go a long way (and will also stop people dragging dirt through your home). Maybe add a cool jug of cool drink/mineral water with ice and glasses to get buyers to linger longer in that area, especially in summer months.
Also consider how you use this area on a day-to-day basis. If the family leave their shoes by the front door every day, consider getting a temporary decorative box to hide the shoes or get the family to bring the shoes inside with them.
Replace lighting, especially if it is a sensor light to ensure it is bright and in good working order.
Ensure the doors are not sticking or squeaky, hanging straight and are generally in good working order. You may need to give them a quick once over with a paintbrush, or at the very least dust away the cobwebs.
Ensure any damaged windows or fly screens are replaced and given a good clean
Remove any stains or mould that appear on brickwork or under the eaves. Attend to any leaks that could be causing this and use a high pressure hose to get rid of any discolouring.
Clean out gutters and downpipes and ensure tree branches are not hanging onto the dwelling.
Check for loose tiles and replace any broken tiles that could lead to leaks into the roof space.
Mow and edge the grass areas and mulch garden beds. Make sure there are no weeds either.
Consider re-staining or painting any wooden features such as decking, fences or door frames to make it look like brand new.
Designate some space for outdoor entertaining area as Australians love to entertain outside. It doesn't need to be a big space, just somewhere to cook a few sausages or relax with a cuppa and read the newspaper. Portray an outdoor lifestyle to allow buyers to envision themselves relaxing in the space.
Put away children's toys where possible, or at least find a neat and tidy storage solution.
Sweep the driveway and pathways and remove any pesky little weeds, or loose leaves.
Remove any oil stains and ensure all pavers are laying flat. If tree roots are lifting pavers or cracking concrete, now would be the time to find a solution to this issue.
If you have an open carport, ensure everything looks clean and organised and there is sufficient room to fit the designated cars in (i.e. if it's a two car carport, ensure two cars fit!)
That list may seem like a lot, but if you are generally good at maintaining your property, you'll whip through these tasks in no time!
Now let's head inside…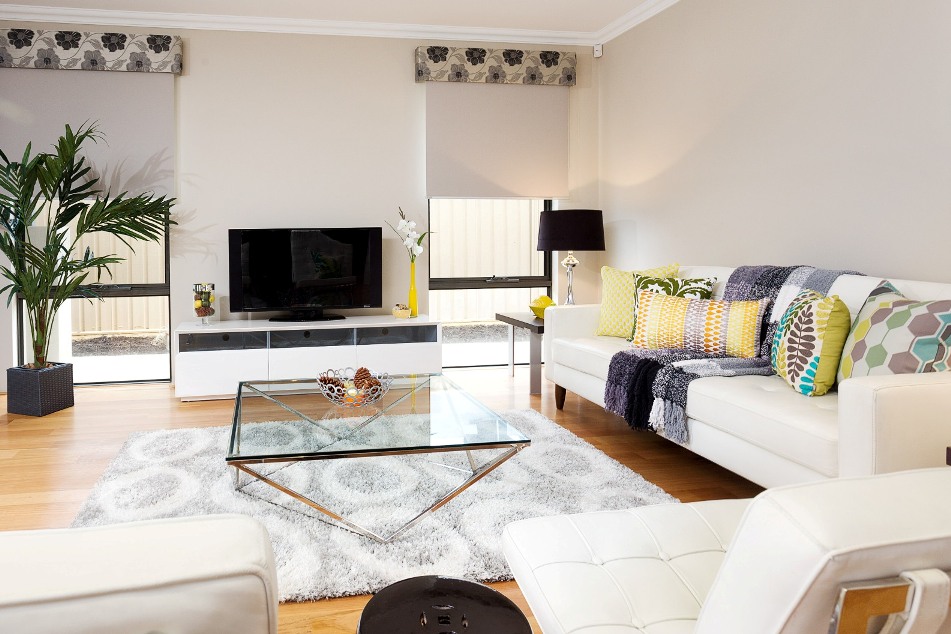 Most buyers are looking for light, bright and functional living areas so when preparing your home for sale, you might want to consider getting rid of bold feature walls and extra furniture that might 'block the flow' of some rooms that could put buyers off. You need to try to appeal to the broadest market possible, and in this day and age most people are looking for something that is relatively move-in ready unless you are offering a 'renovator's delight'. Here are some points to consider when making your interior shine.
Get Organised!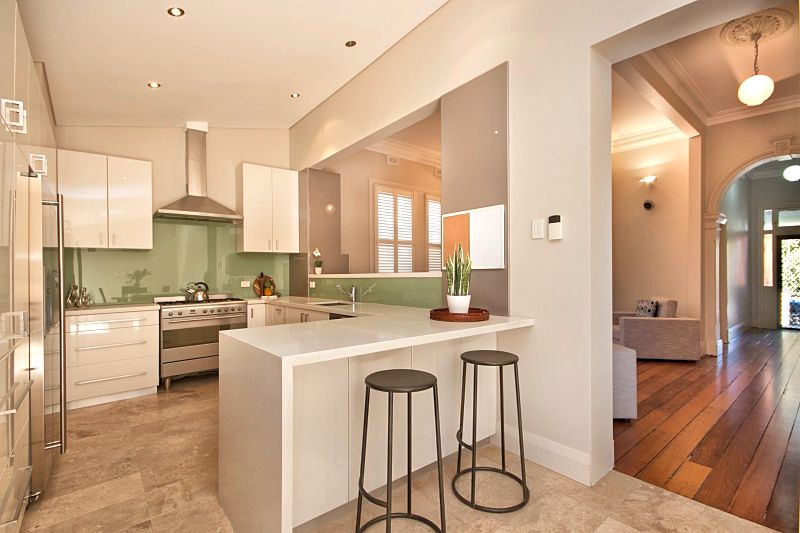 Start packing now! What? We haven't even had photos done yet… yes! This is the point. Human-beings accumulate a lot of… stuff. And this 'stuff' becomes clutter so now is the time to start packing some of it away. You are going to be moving anyway, so it is a good idea to pack away any excess items you will not be using. Depending on the amount of 'stuff' you might get away with storing some stuff in the shed, or perhaps at a family or friend's house. Alternatively, storing some stuff at a storage facility might be a better option, then it's out of everyone's way. This is the same for seasonal clothing or bedding – removing winter coats and electric blankets out of cupboards will give the impression of more space instantly. Buyers do will sticky-beak into cupboards to gauge the size.
Pack up your collectables, not just as a safety measure but to give rooms a more spacious feel.
Organise cupboard space to show effective use of space i.e. ensure a built in pantry or linen cupboard is tidy, with everything having it's own space but still be able to see through to the back of the cupboard. This gives the impression that there is still room to add more.
Further to the previous point, if your drawers and cupboards are full to the brim, potential buyers will assume that the storage in the home is not adequate.
If you store items under your bed, now is the time to find them a new home.
Re-arrange and Stage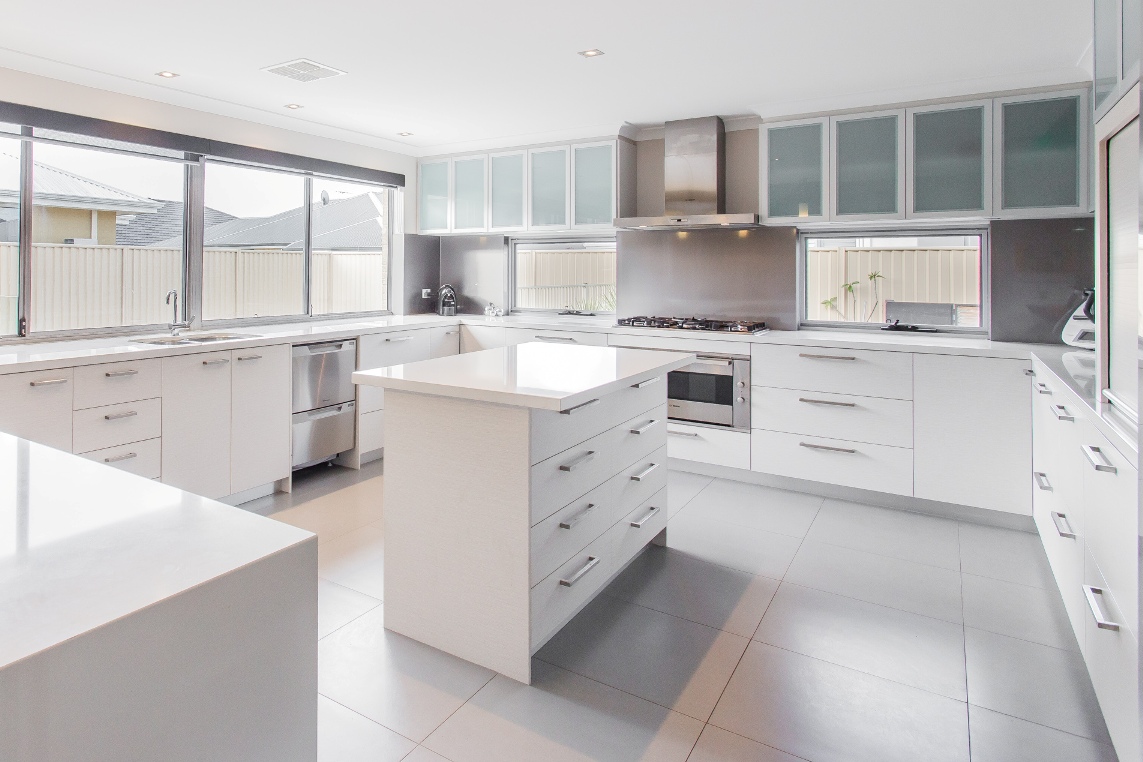 Consider re-arranging some of your furniture go give the rooms a more spacious feeling and avoid over-crowding. It might be beneficial to move some excess furniture into storage.
If you have a formal entry, make it formal and inviting. This sets the tone for the rest of the home. A well placed mirror over a small hall table would be a great start. If you have a lot of personal items or family photos in this area, you might want to consider removing some of these items whilst your property is on the market. It indicates to the buyer that this home belongs to somebody else.
In living areas, you really need these spaces to feel inviting. Don't overcrowd them with too much furniture and personal items.
Consider placing one or two decorative cushions and/or a throw rug on a lounge, but don't clutter them. A bold cushion or two will add some dimension and interest to the photos.
Hide cords where possible. Utilise clips on the backs of TV units for example to bring cords up off the floor, or unplug them all together for the photos.
If you have a fireplace, whether functional or not, consider a neat stack of wood and sweep out any dirt. If you are selling your home during the cooler months, turn it on!
For photography, remove seasonal decorations such as Christmas trees. If your property is on the market at Christmas, and still on the market in February, a buyer will realise it's been on the market for several months just by looking at the photography online.When preparing for photography, setting the dining room table is a great addition. Set the table for an informal meal, and include some pops of colour, like bright napkins, placemat or table runner. It's preferred that you don't use a tablecloth as this will date the space. And if you don't want your dinnerware on display, put a decorative centrepiece on the table instead.
If you have heavy curtains, ensure they can be pulled right back, or consider replacing them with lighter ones that help to let more natural light in.
In the kitchen, functionality is key. Whilst moving ovens or stovetops are generally not an option, well placed appliances such as a mixer or Thermomix can show off its functionality.
In saying that, you don't want to cover every single centimetre of space with something. Clear benches wherever possible, especially around sinks as a prospective buyer is often drawn to that area and want to see the preparation space in the kitchen.
Use decorative baskets to disguise items on the tops of fridges and cabinets (or remove altogether)
Prop open your favourite cookbook, fill a bowl of fruit or set out a chopping board and set the scene.
If you have a breakfast bar, consider setting two places for an informal breakfast and push a cushion on each stool to create some comfort. If preparing for an open home, bear in mind that your agent may utilise this space or the dining table to set up brochures and 'check in' home open attendees so don't overdo it.
Bedrooms are very important as prospective buyers will be looking at size and usable storage space. For example, if you don't have built in robes, is there space for a decent sized wardrobe? Or if you have a single bed in a spare room, could you fit in a double bed instead? It's about finding a balance between space and functionality, and not overcrowding the space.
Staging a master bedroom needs is key as it needs to feel inviting and comfortable. This is where buyers will retreat to after a long day. Comforting bedding (even though the bed isn't for sale!) is a great start. A small throw rug over the corner of the bed, clutter free bedside tables with lamps are a great start.
If you have an ensuite leading off your master bedroom, the inviting spa feel needs to carry through. Removal any personal items from vanities and clean mirrors and tap ware.
Children's bedrooms can often be difficult to keep clean, so a clean out of old toys and clothes is often required. Less toys in the room means less things to put away before an open home. It's great to get the kids involved too, offering rewards for keeping their rooms tidy and picking up after themselves to contribute towards the presentation of the home.
Ensure that pool areas are neat and tidy, and that the filters and pumps can be inspected without having to fight a red back spider.
Ensure your backyard is as clutter free as possible to make it appear as big as possible. If you have trampolines or play equipment, make sure you move these around so the grass beneath continues to get sunlight and doesn't die off.
Repairs and Cleaning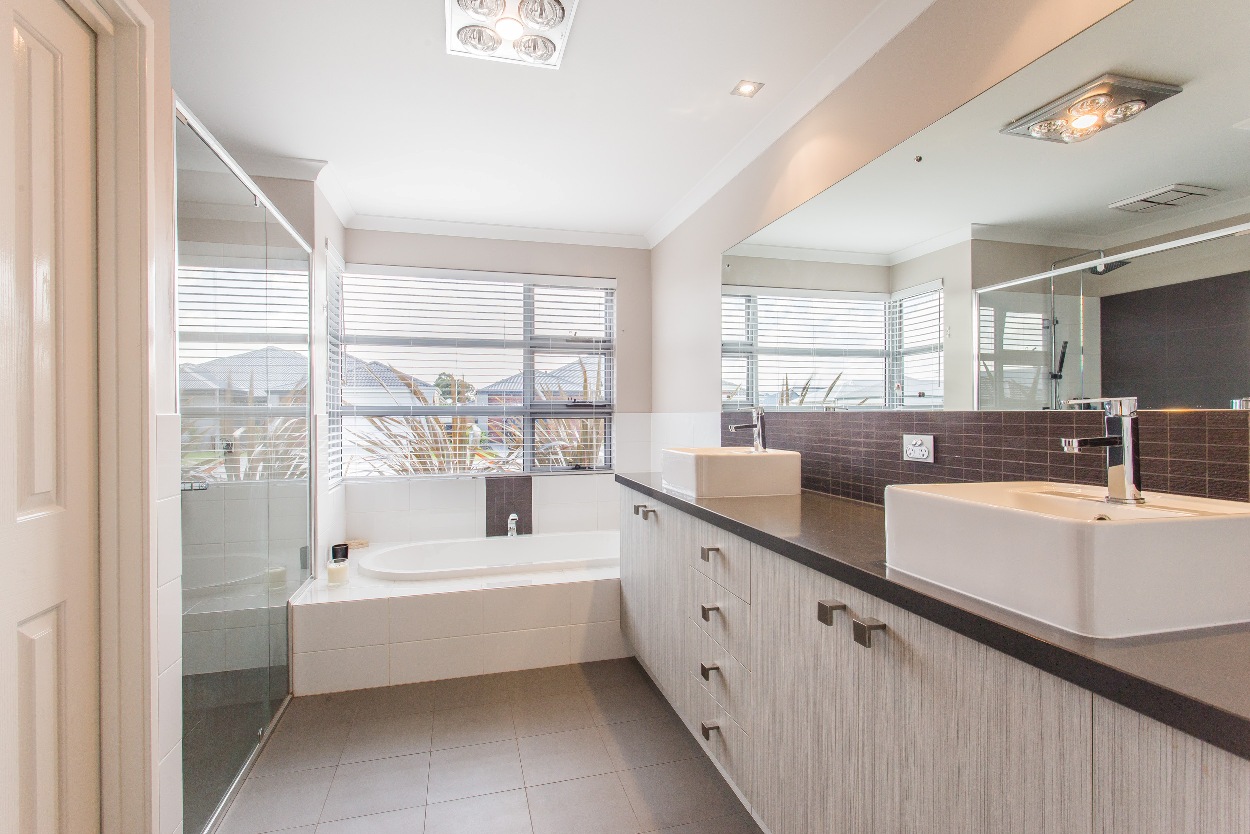 Check the flooring, especially around the front door. When entering a home, this is one of the very first things that a buyer will look at so ensure it is clean and any repairs that need to be made are done. Consider adding a small rug to protect the area during home opens.
If you have stairs, it's probably going to be a focal point, therefore make sure the stairs are safe and well lit and don't forget the walls – you'd be surprised how many scuff marks and hand prints a stairway wall will pick up.
Consider your light fixtures, vents and fans. Now is the time to pull these out and given them a good clean. A lot of fixtures will be sparkling after a quick wash in the dishwasher. A tip to clean very dusty ceiling fans is to put an open pillowcase over the blade and then pull all of the dust off into the pillowcase. Use an angled vacuum nozzle to get into any vents that can't be removed.
If you are missing light bulbs or have a particularly dark area of a room, add some light! The more light the better when presenting a home.
Whilst you're up on the ladder, check out the condition of the ceiling and cornices. If there is any minor cracking or flaking of paint, now is the time to fix it.
If you have removed pictures or other mounted items on the wall, you'll need to patch and paint. Ensure you patch and sand back the area properly before you start to paint so any touch ups are not obvious. If you're unsure, get a professional painter in.
Be aware of the fact that people will open appliances such as ovens and dishwashers as these items stay in the property when you move. Try to keep these as clean as possible, or have them professionally cleaned.
In the bathrooms, remove toothbrushes, potions and lotions from the vanities. Minimise decorative items such as nice perfume bottles and a rolled hand towel on the vanity would be suffice. Ensure all tap ware and drains are cleaned and functioning.
Consider the shower space and avoid having bottles on the floor. Replace the shower curtain if it is looking a bit worn or dirty.
Ensure the grout is all still intact, clean and free from mould. If there has been any moisture leaking through to another wall, the seal beneath the tiles may have been broken and you may want to investigate this if the damage is significant. Buyers will pick up on this and immediately start deducting how much it is going to cost to repair from the price they are willing to offer.
The laundry preparation is similar to that of the bathroom. Ensure bench tops and shelves are neat and tidy and dirty items of clothing or shoes are put away. It's a good idea to keep on top of your washing as much as possible whilst your home is for sale.
Don't forget about the furry children too. Anything that can hold a smell should be removed - pet food and water bowls, bedding and litter trays should be picked up and put away for photos, open homes and viewings. Where possible, we encourage that pets are not at viewings and open homes either. For example, someone that is allergic to cats may be put off by the home if they can smell cats or can see cat hair.
Consider how your home smells. You may be immune to the smell of your home but others won't be. Your agent should be honest with you and provide some guidance. If it is a strong smell from cooking, smoking or pets, you may be able to get some of the odour out by having carpets and furniture professionally cleaned. If this doesn't work, you may need to remove the source of the odour (i.e. the carpets) rather than try to cover it up.
Make sure your air conditioning units are cleaned as well. If the unit hasn't been used for a while, a stale smell will often permeate through the home when they are first turned on. Similarly, if they are dusty, hot air onto the dust can result in a burning smell.
Once any offensive odours have been removed, consider adding some nice ones! Fresh flowers, whipping up some fresh bread or muffins in the oven, or a lightly scented vanilla candle will do the trick. Steer clear of strong or polarizing smells that are often found in a can.
And finally…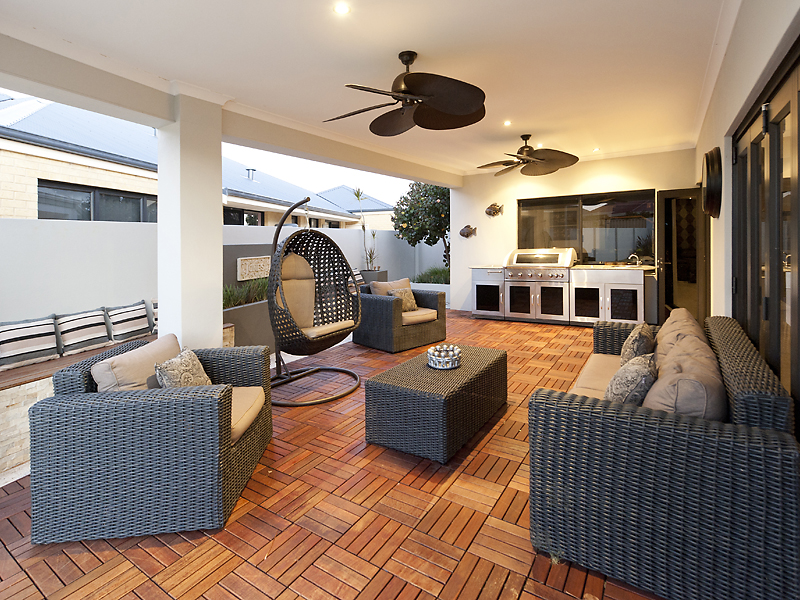 Look at your home through the eyes of prospective buyers and take note of any imperfections or maintenance that you've been 'meaning to get to' but haven't yet. Buyers will also pick up on this too so now is the time to do it.
Remember that the electrical, plumbing and gas need to all be in good working order by settlement, but don't leave it until the week before settlement. Get these tasks out of the way before people start to see your home. It will present in a better light.
At the end of the day, remember what attracted you to this property and what aspects of the home that you have enjoyed the most. Other people will be attracted to this as well. If you have absolutely no clue on how to present your home, we can help, but we're going to be honest, so be prepared! Find an agent who embraces the home and is dedicated to getting you the best price possible. Their job is to highlight all the hard work you've put in and sell the prospective buyers on the features and lifestyle of your home, and help you move onto the next stage of your life.
This article has been prepared in conjunction with the team at Mr Home Staging. For more information on their services, visit their website or speak to your Naked Agent.