AcreageSemi-rural | For Sale
3 1 139.67 ha
326 Leipold Road OLDBURY
Expressions of Interest
Calling all horse enthusiasts, investors, developers and farmers - opportunities like this are as rare as hens teeth!
If you're looking for your equestrian dream property, a long-term investment to develop in the future (STCA)* or high-quality land for farming, this parcel of 345 acres, plus a country style 4x2 home, is perfect for you.
For the investor or developer, you're conveniently located right next to an entry to the new Tonkin Highway Extension (see image). And with scheme water connected just 1.35kms up from Leipold Road, this area has the potential to become a residential hub, especially with the other side of Kargotich Road already set up as an industrial development. It ticks all the boxes for a long-term investment.
For the farmer and horse enthusiast, you're well equipped with state of the art infrastructure, a gorgeous family home, and you won't find a better water supply on any other properties in this area! The parcel is rurally zoned and provides 2 self-sufficient incomes to the current owner; currently running 90 beef cattle breeders and calves, while the pastures provide approximately 700 rolls of high-quality hay per year. The pastures are also annually seeded and fertilised with lime also applied, so you can be sure this land is in perfect condition.
Home Features:
- 4 generously sized bedrooms
- Spacious kitchen with powered butler's pantry
- Spacious dining area
- Large separate lounge room
- Modern, low maintenance bathrooms
- Ducted air-conditioning, wood fire, gas points & ceiling fans
- Paved patio and pool area
- Spacious gabled patio with outdoor ceiling fans and café blinds
Equestrian/Farming Infrastructure:
Large Stable Block:
- Incorporating four enclosed stables with walk in/walk out steel yards
- Lockable, fully sealed tack room and feed room
- Wide, fully concreted breezeway
- An enclosed section with concrete floor for a large horse truck or float
- Undercover, concreted wash-down bays and tie-up sections
- 2 large open boxes with walk in/walk out yards behind the main stables
- Further large stable in separate paddock and adjacent 20sqm sawdust bay
2. Olympic Size Indoor Equestrian Arena:
- 61 x 21m with excellent riding surface
- Fully reticulated and features LED lighting
- Connected to the Olympic sized horse arena are rainwater tanks with a 60,000L capacity.
3. Eight Large Sheds:
- 21 x 11m open front steel machinery shed with Ocean Blue coloured cladding. Features a fully lockable workshop with concrete flooring.
- 12.5 x 10m steel open front hay shed with Ocean Blue coloured cladding, 3 phase power and lighting.
- 18 x 12m open front heavy steel machinery shed with Ocean Blue cladding.
- 11 x 8m open front vehicle shed with concrete flooring and 3 phase power. This is a brick construction with steel roof and cladding.
- 15 x 5m open front steel shed for truck parking with large double doors on East end and Ocean Blue cladding.
- 6m high 21.5 x 11.5m open front hay shed with 30,000L rainwater tanks connected and Ocean Blue colorbond cladding.
- Fully enclosed, lockable 4.5m high 25 x 15m shed with concrete floor, roller doors and Ocean Blue colorbond cladding. Suitable for heavy vehicles or plant. This shed features a separate enclosed and lockable workshop and is connected to 30,000L rainwater tanks.
- 20 x 30m 3-phase powered shed, 6m high
- Plenty of hardstands around the sheds and stables allows for additional parking of vehicles, trucks or machinery.
4. Full set of undercover steel cattle yards with excellent crush and concrete ramp.
5. Old brick dairy building with power connected
6. 15 paddocks
- All with high quality fencing
- Electrified fencing in 13 paddocks
- Shaded areas for grazing
- Concrete water troughs
- Connecting laneways
7. Excellent water supply
- 600ft deep artesian bore licensed by the water corporation and fully equipped with a solar pump.
- 95ft artesian bore
- Spring fed open soak supplying beautiful water, equipped with a solar pump which is capable of pumping 20,000L daily up to the 20,000 gallon concrete house tank.
- 2 x spring fed no-soak dams, one large and one smaller.
- A 5m deep well equipped with a solar pump that transfers the water into a 20,000 gallon concrete tank. A second well is ready and waiting to be equipped with plenty of good quality water available.
8. 2 x wide gateways at entry to property
Wide enough to accommodate large trucks entering with lockable steel gates
Want to have a look through this property? Get in touch with Brendan Leahy on 0439 998 867 today or book your private inspection at the link.
*Subject to council approval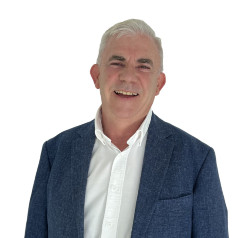 Brendan Leahy
0439 998 867
---