House | For Sale
4 1 4.31 ha
Lot 58 & 59 Centre Road CAMILLO
Guide From $4,000,000
NOTE* Viewings of the land and the house are strictly by appointment only - please do not walk onto either of the properties without permission from Brendan Leahy.
Calling all developers - act fast!
There are TWO fantastic blocks available for sale, conveniently located next to John Wollaston Community School, and with the potential to be zoned R40 (subject to approvals). You've got the choice to purchase your pick of Lot 58 or Lot 59 separately, OR both combined!
LOT 58 - 22,004sqm
LOT 59 - 21,145sqm PLUS a 4x1 brick and tile home
LOT 58 & 59 - 43,149sqm PLUS a 4x1 brick and tile home
If we've learned anything from the current Perth housing shortage, it's that affordable family dwellings are in very high demand - so these blocks offer great potential for the savvy developer with a vision.
Image 2 outlines the proposed plan for the blocks and shows their subdivision potential. A full copy of the high resolution report is available on request.
FEATURES:
- Potential R40 zoning (subject to approval).
- Set next to John Wollaston Anglican Community School which services Kindergarten through to Year 12.
- A short walk away from local parks and the train station.
Call Brendan Leahy on 0439 998 867 for more information.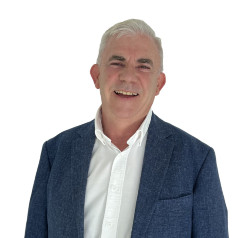 Brendan Leahy
0439 998 867
---