Renovating your bathroom can really boost the value of your home, and improve your in-home experience. Although a lot of people want to make this improvement to their house, not understanding the price of the remodeling is a major setback for many.
So how much does a bathroom renovation cost? The cost for a bathroom renovation in Australia can vary from a few thousand dollars for small renovations, to around $50,000 for something more luxury. Before you start peeling tiles off the shower, consider these four costs…
Bathroom Remodeling Costs
The cost of your bathroom remodel depends greatly on your design plans. Perhaps you just want to replace a few of your outdated fixtures, or perhaps you're planning on tearing everything out and starting from scratch. However, it's worth keeping the range of prices for common bathroom pieces in mind – before the cost of installation:
Tiles will generally cost, at a minimum, $30 per square metre. Premium tiles can cost more than $150 per square metre.
A new toilet can range from about $120 for something basic, right up to over $1000.
A standard vanity will cost approximately $700, while if you're looking for something a little more premium, you should expect to spend up to $1500.
You'll likely spend between $600 – $1200 on a new shower enclosure.
Studies have shown that the average amount spent on a bathroom renovation is approximately $17,500, so expect to spend approximately this much if you're planning a full renovation.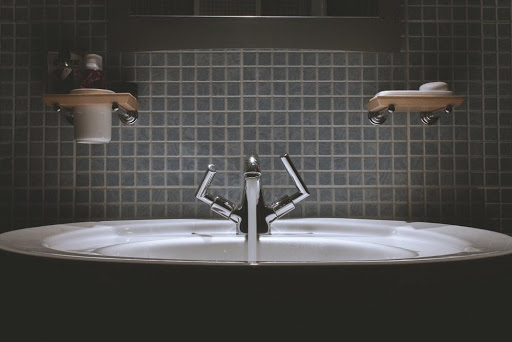 So Many Choices!
Your bathroom renovation costs will have a lot of variables, we've listed some of the most important and common ones for you to consider below:
Material quality– Do you want tiles or linoleum? Do you want a glass or acrylic shower? The quality of the materials used will greatly affect the cost of your build.
Length of remodelling– How long does it take to do a bathroom remodel? Usually, labour takes two to four weeks. But for larger jobs where you're changing the core structure of your bathroom, expect to take a bit longer.
Unexpected delays– If you have an older house you may discover asbestos in the walls or fundamental plumbing issues that need to be addressed before the renovation can go on. Delays can raise the price of your renovation, but often they are problems that should be addressed immediately whether you're renovating or not.
Size of the job– If you're planning to do a lot of tiling, reroute plumbing, resurface large areas, or alter circuiting, then the job is likely to take longer to finish and cost more money. Spend some time planning your renovation before you jump into it to ensure you make the most of your money.
Planning Ahead & Choosing Contractors
When hiring contractors, make sure they aren't over or under charging you per hour.  If they're charging more than $80/hr, then you can probably find someone cheaper. Be wary if they're charging less than $50/hr. It's likely they are not experienced or even licensed to do the job, and they may end up causing more harm than good.
You can check if a contractor is licensed here.
Like any build, when renovating your bathroom, the key is to plan in advance. Make sure you get several quotes, analyse the costs of materials, and decide what you really need to change.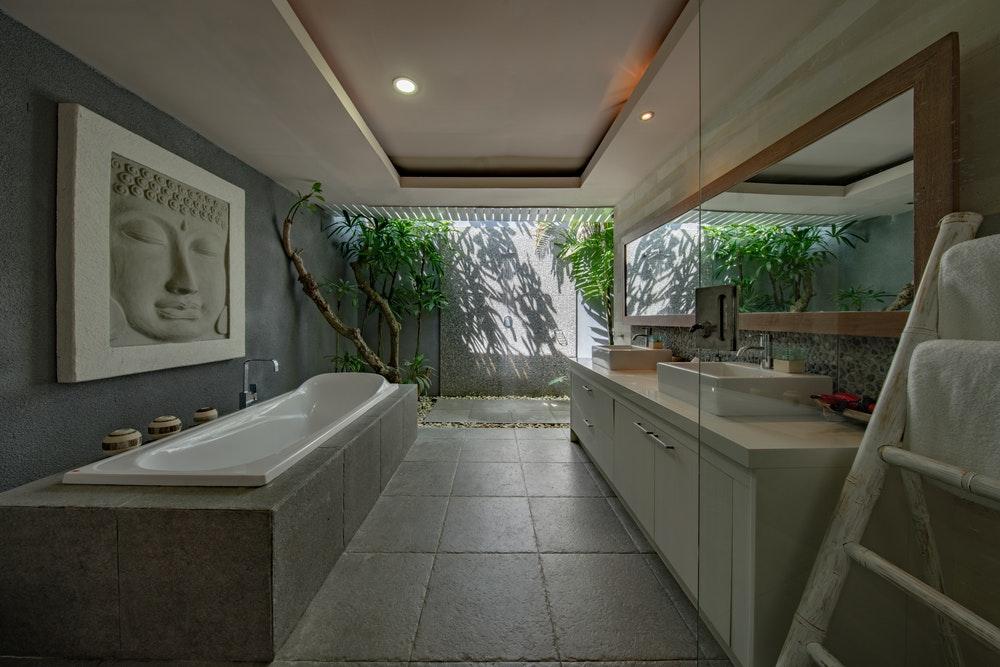 More Bathroom Renovation Tips
Try using an online bathroom planner if you're finding it difficult to decide how to remodel. Using a virtual planner is an easy way to visualise how your finished bathroom will look, and to figure out how much space you really have for all of the modifications you want to make.
If you only have a small bathroom to work with, choose light colours to make it appear a little bigger. Using light-coloured fixtures will also help the style of your bathroom to remain timeless. Choosing on-trend colours often means replacing them several years down the track. If you need additional space for towels, add hooks rather than cupboards as they help to avoid clutter.
Try a dimmer switch if you and your family have different lighting preferences, or indeed if your lighting preference depends on your mood. It's not much fun taking a bath in harsh, fluorescent lighting, for example, so a dimmer switch can be a nice touch.
Finished renovating and ready to sell? We'd love to help you get the best price for your beautiful property. Contact Brendan Leahy today on 0439 998 867 for an obligation free appraisal.